The University of Tuscia (UNITUS) established in 1979 is a public medium size university (counting 270 teaching staff and 308 administrative staff members taking care of about 8.000 students) active at all levels of studies: undergraduate, masters, PhDs and specialization schools. In compliance with the new National Law (L.240/2010), from 18 June 2011 all the tasks relating to outlining the programs, organizing and managing the teaching activities have been transferred from Faculties to seven Departments: DISUCOM; DISTU; DISBEC; DEIM; DEB; DAFNE; DIBAF. For 2017/2018 academic year, UNITUS offers 32 degree courses, 15 first level degrees, 15 second level degrees and 2 one cycle courses (see http://offertaformativa.unitus.it/it/didattica/offerta_formativa.php?anno=2017). Since 1987, UNITUS has participated in the Socrates/Erasmus Programme; in 2003/2004 it was awarded for the first time the Erasmus University Charter and in 2007 the Erasmus University Charter has been confirmed until the end of LLP programme. In December 2013, UNITUS has obtained from EACEA the Erasmus Charter for Higher Education for the whole Erasmus+ Programme 2014/2020. UNITUS has always been very active both at the national and international level by participating in several projects financed by the EU. Currently Departments and its researchers are involved either as coordinators or as partners in 18 projects in the Seventh Framework Programme (FP7). The LLP (Erasmus, Leonardo da Vinci, Grundtvig and Transversal), Tempus and Erasmus Mundus (Action 1 and 2) projects have permitted to start interesting cooperation with many European and Third Countries Universities. In particular EACEA approved in 2011 two Erasmus Mundus Projects in which UNITUS is a partner: Action 1 MEDFOR Project and Action 2 ALRAKIS project Strand 1 – Lot 7. In 2012 EM Action 2 call the Consortium has been financed for a new project ALRAKIS II. In 2016 and 2017, University of Tuscia has been selected for two Erasmus+ KA107 International Credit Mobility projects; in these projects are involved Universities of the following countries: Albania, Armenia, Georgia, Bosnia Herzegovina, Nepal and Russia. Regarding the main topic of the project, which is the artificial intelligence, the DEIM department is actively involved in regional, national and international level based on the application of machine-learning algorithm in different fields of research, such as biomedical field (algorithms for the identification of synthetic indices for monitoring neuromuscular disorder progresses), electric mobility (feasibility to use artificial intelligence for optimizing the charge of electric vehicles) and applied to economics. In addition, it is worth underlying that the UNITUS has awarded of two PhD research grants starting from the academic year 2020-2021 granted by the MIUR for a PhD in artificial intelligence in collaboration with the University of Pisa. The PhD will be focused on the application of artificial intelligence for supporting learning process in students with dyslexia. Furthermore, UNITUS has activated a 2nd level Master in Artificial Intelligence for Business and Security.
The Università degli Studi di Perugia, founded in 1308, is one of the oldest universities in Italy, offering a wide variety of courses in all fields of education. Today it is organised in 16 Departments and several centres of excellence. Currently the University counts 24.554 students enrolled in University programmes (including post-doctoral courses) for Academic Year 2018/19, 964 Academic Staff (Professors and Researchers) and 1.068 Administrative Staff Members. Our goal is to provide students with the finest quality degree programmes and academic opportunities, within a multicultural environment. The high level of research, education and services offered has been certified by the 2018/19 CENSIS Ranking (Italian Centre for Studies on Social Investments), with the University holding the first position, for the sixth year in a row, among large Italian Universities. All Departments are located in Perugia, a university town, rich in art and culture. Other Science Campus are located in different towns of Umbria: Terni, Assisi, Foligno, Città di Castello and Narni. The Università degli Studi di Perugia is strongly committed to the internationalisation of its activities. It is part of an extended network of Italian and foreign Institutions, with the aim of carrying out advanced theoretical and applied research, sharing a high level of education and promoting cooperation for cultural, economic and social development. The University has signed up more than 400 Erasmus Bilateral Agreements with European Universities and more than 160 Bilateral Agreements with non-European Institutions. The great majority of courses at our University are taught in Italian. However, increasingly, many Departments are offering some modules in English (such as the Second cycle degree courses in Chemical Sciences, International Relations, Business Administration, International Economics and Management, Finance and Quantitative Methods for Economics) while two Second cycle degree courses are entirely taught in English (Medical, Veterinary and Forensic Biotechnological Sciences and Petroleum Geology). Our Postgraduate education offer encompasses various Specialisation Courses, 19 International Doctoral Programmes and several 1st and 2nd level University Master's Degrees in different disciplines. Within each of the 19 Ph.D. Programmes, a scholarship is reserved to students holding a non-Italian second level degree. Through specific Agreements with foreign Universities, several Degree Programs available at the University of Perugia already confer Double Degrees or European Degree. The University Language Centre designs and implements language courses that serve as a basis for different University degrees. The Centre also assesses language skills. Currently, the course offer covers the following languages: Chinese, French, English, Portuguese, Russian, Spanish, German and Italian for foreigners. The Centre is involved in research on language teaching and development of original materials for on-line learning. The Language Centre offers international certificates in TOEFL for English and DELF/DALF for French and organises specific courses for these examinations. Furthermore, the University Language Centre offers free Italian Language Courses for incoming students before the beginning of University classes: A1 course (available only online), A2 or B1 (in-class courses).
AEVA was founded in 1998 as a non-profit organisation to meet the needs of local businesses in tackling skills mismatch by bringing education and the working world closer together. It is certified by ISO 9001 (Quality) and SA 8000 (Social Responsibility). AEVA-EPA was certified in LdV Mobility in 2010 and has warded the VET Mobility Charter since 2012. It is also certified with the EQAVET Compliance Seal of the Quality Assurance System in Education and Professional Training. AEVA-EPA has 3 units in Aveiro Region, located in urban and industrial areas, and offers several IVET, CVET and TVET qualifications targeting per year around 750 learners (14–21 years old), most of them with fewer opportunities, migrant background and dropout history. AEVA's VET School, Escola Profissional de Aveiro, has an educational project and purpose that go far beyond simple training and education. Our school has been deeply interested in offering students the best opportunities to face the needs of the labour market. That implies knowing each students' capacities and abilities as well as their drives, what motivates them and what led many of them to try to leave school.
Yearly, we have about 10% SEN students, to whom we try to guarantee the best preparation we can in order to help them face adulthood and gain their independence. In this regard, we guide them through the development of an Individual Transition Plan which is supposed to help them enter the labour market. They are placed in companies we have protocols with (internship / work-based experience). Normally, they begin by going one day a week and then they stay full-time, for a couple of months. During this period, students gain responsibility, become more autonomous and are given the opportunity to learn a certain activity or profession. Naturally, the type of activity they will develop has to take into account both their aptitudes and the nature of their technical course. In this regard, we have a team of 4 experts who work directly with the companies and therefore know the market needs of the region very well. Besides working to promote the development of their academic competences, our highly qualified staff also gives great importance to the development of soft skills, such as responsibility, teamwork and, most of all, autonomy. Our actions with SEN students are deeply intertwined with the school's Educational Project and, therefore, aim at preparing their future integration in adult life and in the job market.
Panteion University (PAN) bears the honor of being the oldest University of Social and Political Sciences in Greece, founded in 1927, with a great contribution to fostering and developing the social and political sciences in Greece. It is one of the leading academic communities in Greece with a strong reputation mainly in the fields of constitutional, administrative and international law, international relations, economics, sociology, political science, psychology and mass media studies. With regard to teaching and research the University has contributed to the shaping of the respective disciplines in Greece. Its Environmental Protection program is on the Academic Impact List of the United Nations. Our University consists of four faculties and nine academic departments, and twelve postgraduate programs with about twenty-nine directions: A. Faculty of International Studies, Communication and Culture 1. Department of International, European and Area Studies 2. Department of Communication, Media and Culture B. Faculty of Social Sciences and Psychology 1. Department of Sociology 2. Department of Social Anthropology 2. Department of Psychology C. Faculty of Political Sciences 1. Department of Political Science and History 2. Department of Social Policy D. Faculty of Economic Sciences and Public Administration 1. Department of Public Administration 2. Department of Economic and Regional Development The academic staff consists of 233 members of the teaching and research staff, who are assisted by 107 administrative employees. Panteion University promotes and manages European/international research cooperation projects and through the Memorandums of Understanding (MOU) and presently the International Credit Mobility Erasmus+ is carrying out comprehensive actions to improve exchange and mutual knowledge between professors and scientists from different laboratories, creating the foundations for greater cooperation projects. Panteion University is strongly committed to social and economic development and needs and thus it encourages the transfer of innovation and knowledge to the academic and economic sector and to the society in general. The Research Committee, the University Research Institutes, the University Research Centers and the University Laboratories carry out national and international projects in experimental, social, political and humanitarian areas. Research at Panteion University is undertaken in the 38 research Institutes, Research Centers and Laboratories in which numerous academic tutors, young researchers and students participate. It was the first University in Greece that has created a Postgraduate Programme regarding Positive Psychology. Panteion University is an organization with great experience and good reputation as well as a large network of academia, educators, adult trainers, youth workers, Career Counselors, Psychologists and health professionals. All the above make Panteion University capable to support the project's objectives.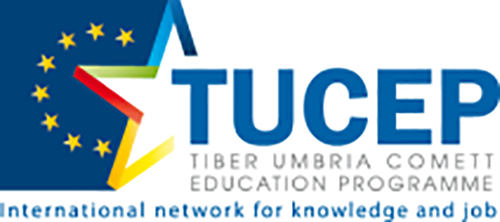 TUCEP, acronym of Tiber Umbria Comett Education Programme, is a non-profit training and consultancy association, active since 1992 to promote the connection between the world of work and vocational training, universities and research, enterprises and public bodies.
The TUCEP, born in the framework of the European COMETT programme, carries out training, research and consultancy projects aimed at promoting employment, technology transfer and innovation at regional, national and European level.
TUCEP is:
an organisation accredited by the Umbria Region for the implementation of initial, higher and continuing training activities;
a UNI EN ISO 9001:2008 certified organisation for the design and delivery of training services.

The University Paris Nanterre, located in the west of Paris, close to Europe's largest business centre "La Défense", is a multidisciplinary university which welcomes more than 34,000 students every year and offers a wide range of training in the fields of Literature and Languages, Human and Social Sciences, Law, Economics and Management, Technology, Culture and Arts, Information and Communication Sciences, and Physical and Sports Activities.
A place of life and culture, the university also aims to be a place where high-level training is combined with international training, all backed by world-renowned and award-winning research in a variety of fields.
The university also prides itself on its many partnerships, both with foreign higher education institutions and with French and foreign companies.

Founded in Florence in 1950 as Giunti O.S. Organizzazioni Speciali, Giunti Psychometrics is the Italian leading publisher of psychodiagnostic tests and tools, in terms of catalogue, history and specific market. Giunti Psychometrics operates in psychological assessment, vocational education and training, multimedia and e-learning, consulting and assessment of competencies, developing tools and innovative methods for different areas of application, such as: – clinical: clinical and health psychology, psychiatry and child neuropsychiatry, neuropsychology, logopedics etc – human resources management: industrial and organisational psychology – education and guidance: tests for level assessment, diagnosis of learning difficulties, educational, professional and university guidance The commitment of Giunti Psychometrics is to offer tools and services of a really high quality, in terms of innovation, scientific contents and relevance, according to the different social and cultural contexts. In particular Giunti Psychometrics can provide education and training, e-learning, consulting in the IT and e-learning field, assessement of competencies, selection and guidance. Concerning ICT, Giunti Psychometrics has developed in particular activities and tools, such as: -App -Asyncronic Webinar -Courseware (L.O.) -Virtual Scenarios -Case studies – Problem based learning -Info Graphics -Learning games -Educational Podcasts for trainers/teachers -Web Multiplayer Games -DVD – video handbooks etc… In this regard Giunti Psychometrics can develop online courses and provide e-learning services for project's purposes. Concerning dissemination and exploitation activties, Giunti will implement them through the a specialized network of linked companies in many countries: Francia, Romania, Turchia , Russia, Ungheria, Bulgaria, Ukraina, Cile, Cina. Giunti Psychometrics is part of Giunti Group Publisher (the third italian publisher) and then it will guarantee dissemination and exploitation actions through the Giunti Group network and activies, compunded by: – revenues (aggregate sales) in 2019 > 300 mln – 1100 employees – a catalogue with 8100 active titles – 16 companies – publication of 8 national magazines on different topics (from psychology to archeology, art, childhood etc..) – 'Giunti al Punto' – with about 180 bookshops throughout Italy, which provides a capillary diffusion of information and materials.

Vzw UC Limburg is a HEI in Flanders. UCLL is renowned for the high quality of its teaching, research & regional development. More than 30 professional bachelor, and lifelong learning study programmes are offered in various discipline fields, with a focus on health care, social work, business & commerce, teacher education, science & technology. UCLL's strong commitment to research ensures state-of-art training programmes for its 15,000 students. Priority domains of the institution are: regional development, blended learning (including development of MOOCs), lifelong learning strategies, internationalisation & research. The research policy is practice-oriented and focused on market-driven applied research. Central to the UCLL's mission in the field of research is to develop innovative technology for companies, and to transfer new technology to the market. UCLL also provides consultancy and continuing education for local industries, organisations and governments. UCLL is a member of educational networks across the globe and strongly collaborates with local, regional and national policy-making bodies, resulting in a broad network of stakeholders. UCLL is and has been involved in a variety of European projects: under FP7 (e.g. OPEN GARMENTS, PATHWAY, JamToday, TRADERS), under LLP (ELENA, SPINOFF, EU-Drivers, E-Divide), and other EC programmes (IEE, Daphne, Interreg, Horizon 2020, Erasmus+,…). UCLL has study programs in ICT, as e.g. bachelor in applied informatics. UCLL also has a specific research unit [ed+ict], education & ict focusing an research about all aspects of education & ict, as e.g. e-learning, multimedia, gaming, virtual reality, … Also several adult-courses or trainings in these domains are set up.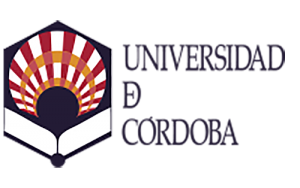 The Universidad de Córdoba (UCO) is a non-profit High Education and Research institution established in 1972. This University is considered at the forefront of research in Andalusia and is ranking among the top research institutions at the national level, with more than two thousands papers published in Agricultural Sciences and Plant & Animal Science. UCO has a commitment with society, promoting innovation, research and technological development as an instrument for the social and economic progress. In this way, transfer of knowledge is too, one of the missions of this university. The research efforts are compound of 193 research units and 2.200 employees, covering different disciplines range from the Humanities, Legal and Social Sciences to the Health Sciences and Science and Technology. Our institution is also involved in The Agrifood Campus of International Excellence (ceiA3) as well as in several research centers as the IMIBIC (Institute Maimonides of Biomedical Research) and the "University Research Institute of Fine Chemicals and Nanochemistry" and in the creation of the Rabanales 21 Science and Technology Park. UCO is also equipped with cutting-edge centralized research facilities which are located on Rabanales Campus. These facilities include a Scanning Confocal Electron Microscope (SCEM), a Genomics and Proteomics Unit, A NIR/MIR Spectroscopy Unit, a Mass Spectrometry Unit, a Nuclear Magnetic Resonance Unit, among others. The university also has greenhouses, its own meteorology station and a Central Animal Experimentation Unit which complies with national and European legislation concerning research with genetically modified animals. All of the research conducted at the UCO is overseen by a Bioethics Committee. Our university offers a wide range of services in the ICT area and audiovisual technologies as well as in the field of education and training, providing video conference and streaming support; multimedia and interactive courses and apps, e-learning platforms; audiovisual materials; web design assistance, etc Our organization has a specific policy related personal data protection, concerning automatic and no automatic files, which is applied to every University Services and Units. UCO disposes of two treatment and data processing Centers. Moreover, an Information Security Committee is responsible for compliance of the Security measures at the University. All files including personal data will be password-protected and previously authorized before use. The person in charge of data treatment will establish mechanisms to prevent the unauthorized access or data treatment. UCO has a Scientific Culture Unit (UCCi), as strategic service of our university, responsible for the communication and dissemination of knowledge generated at the University of Córdoba. This unit take part in the design of specific communication plans and spreading media the research projects at local, national and international level. UCO participates in a multitude of annual activities to communicate the results of the research to society (European Researchers' Night; appointments with science, time to science, coffee with science, know our projects, etc) Furthermore, libraries located on different campuses provide access to digital research services such as scientific publication/ data repository, including open access. The Universidad de Córdoba has considerable experience in managing and implementing international projects. Currently, UCO has been granted with 36 projects funded through H2020 and 42 projects funded by other European programs (since 2014). In a previous period (2007-2013), UCO obtained 30 projects funded through the Seventh Framework Program and 19 project funded by other European programs. A Knowledge Transfer Office and an International Projects Office which facilitate the management, implementation and dissemination of transnational projects achieved by our university as well as the transfer of knowledge and protection of obtained results. UCO has obtained the 'Human Resources Excellence in Research logo ' (HRS4R) awarded by The European Commission, which ensure the improvement of working conditions for researchers across Europe. Furthermore, as local contact point of Euraxess Network, supports researcher mobility and career development, enhancing scientific collaboration between UCO and international researchers. The applicants are a research group of 4 research scientists and about 10 graduate students and technicians coordinated by the associate professor Sara Pinzi. The Group was established in University of Córdoba at 3 different departments of the Universidad de Córdoba: Physical-chemistry and Thermodynamics, nursery, and has been conducting research on Rabanales Campus based at Cordoba, Spain, for the last 5 years. The Group has a broad focus on multidisciplinary Virtual laboratories, virtual environment, virtual reality.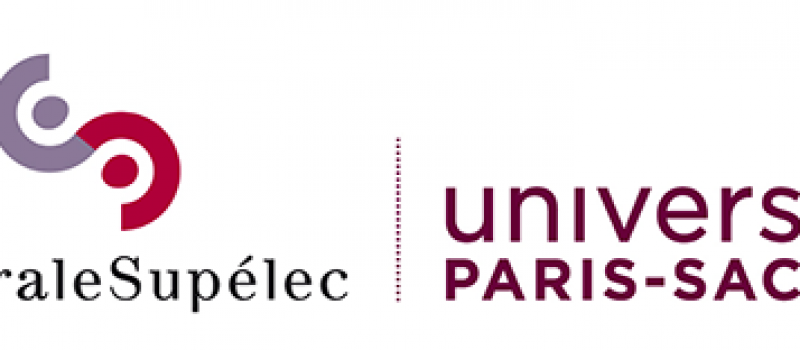 Address: PARIS SACLAY – Plateau de Moulon –  3 rue Joliot-Curie – F-91192 Gif-sur-Yvette Cedex
Web: www.centralesupelec.fr
CentraleSupélec is a public institution under ministerial charter, devoted to the sciences and engineering. This charter is shared between the Ministry of Higher Education, Research and Innovation, and the Ministry of Economy, Industry and Digital Technologies.
CentraleSupélec was officially established on January 1st, 2015, bringing together two leading engineering schools in France; Ecole Centrale Paris and Supélec. The co-operation between our two grandes écoles, as they are known in the French system, had progressively been gaining momentum since 2009, with sustained alliance in three core areas: engineering education, executive education and research.
CentraleSupélec has a network of 176 partner universities in 45 countries and 80 double-degree agreements. The international student population is at 30%, with 24% international faculty members, as well. The university has an alumni network of 35,000 people all over the world.
CentraleSupélec boast multiple campuses across the country; in the Paris region, Metz and Rennes, and has 4200 students and 370 faculty members and researchers, all of whom interact with our global network: three international campuses (China, India and Morocco) and five associated laboratories (Brazil, Canada, The United States and China). The CentraleSupélec also has successful partnerships with 176 international universities and 140 corporate institutions. Academic and research excellence of CentraleSupélec is nestled in its firm and fruitful cooperations with large national institutions such as the CNRS, CEA, INRIA, ISERM and ONERA.
CentraleSupélec is also a founding member of Université Paris-Saclay, the T.I.M.E Network and the Alliance 4Tech, in addition to being strategic partner to ESSEC Business School and holding the presidency of the Groupe École Centrale.